MORE...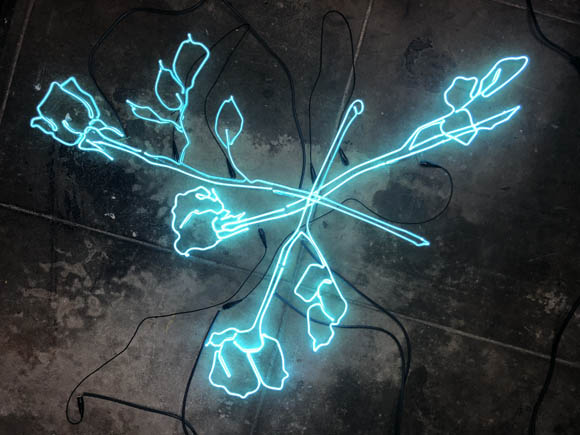 Guest Spot
@hangartsf X @merylpataky
feat. Leticia Maldonado

Exhibition Dates: April -July 2018

Guest Spot is a new installation program exhibiting different neon artists quarterly. Each installation will be curated in collaboration with Bay Area neon artist Meryl Pataky.

Leticia Maldonado's Strewn is a site-specific installation composed of multiple individual neon flowers. The work responds to the tension within flower bouquets and how elegant arrangement restrains plantlife's unruliness. Strewn will be on view until the end of July 2018.