MORE...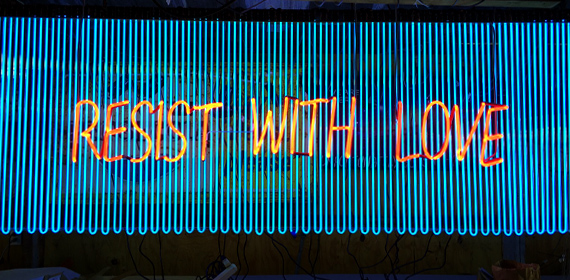 Guest Spot
@hangartsf X @merylpataky
feat. Roxy Rose Score

Exhibition Dates: August - December 2018

Guest Spot is a new installation program exhibiting different neon artists quarterly. Each installation will be curated in collaboration with Bay Area neon artist Meryl Pataky.

Roxy Rose Score's Without Fists offers a transcendent view of LGBTQIA rights as an encouragement to remember compassion through our daily oppositions..